Best Spy Camera App 2010 - 2023 & More...
Time flies. This year we're celebrating 13 years of Mobile Hidden Camera's launch from the original Android Market back in 2010. Back then there wasn't even in-app purchases so we had...
Read More
For years MHC has thrived to be the highest-rated & most popular spy camera solution on Google Play, breaking all grounds with every new feature pushing the limits of every Android OS release from Android 2.x thru Android 13.x; until Google started playing strict and decided that we're too good to be on Google Play. They pulled MHC off the shelves because of our extreme features like background shooting, hidden application & self-destruction, etc.
Everyday users around the world lose their investments on spy apps purchased from Google Play, with their purchased apps suspended by Google randomly there's no way for them to even re-install such apps.
Never a problem with Mobile Hidden Camera; we have Paypal as our licensing platform Gold-Partner, safe and secure. You can always download the authentic MHC software from our website & re-install the full version in no time.
Completely Stealthy
No Flash, No Sound,
No Preview
The only Professional-Grade spy shooting solution with a completely-stealthy operation cycle
Dual Camera Support
Shoot with both Front & Back Cameras
Optimized quality settings for every camera on the device ensuring the best pictures & videos possible
Image & Video Shooting
High Quality Image & High Definition Video Shooting
High resolution, auto-continuous & burst mode super-fast image shooting; super high definition video recording with timer control, etc.
Hidden Application
Spy Camera App hidden beneath Notepad App
Installed as "Simple Notepad" for a full-featured notepad app; edit & save notes but then secretly starts spy shooting even right in front of others
Background Shooting
Keep shooting while running other apps on top
Surf the web, check your msgs and even watch some videos while spy shooting in the background; you can't get suspicious using Mobile Hidden Camera
Self Destruction Trigger
Life-saving in case of Extreme Emergency
Guaranteed safety in case of extreme emergency; easily yet safely trigger self-destruction and voila, let ppl examine your phone and all they see are legitimate apps without trace of any spy app whatsoever
MHC
Editions
While Mobile Hidden Camera LITE offers a completely free starter pack to professional spy shooting, STANDARD, PRO & PREMIUM editions offer the most advanced stealth shooting package the world has ever seen, all with a reasonable price.
Features
LITE
PRO
PREMIUM
General
back camera support
front camera support
unobtrusive application icon
(notepad icon sits nicely along other apps unnoticed)
hidden from recent apps list
(nobody knows you've run this app)
high quality image shooting
super high quality video recording
(e.g. HD / Ultra-HD)
per-camera quality settings
(different quality settings for front & back cameras)
no shutter sound
remove shutter sound even on firmware-locked devices
no flash
no preview
(black/blank screen only)
Advanced Image Shooting
burst-mode super fast shooting
auto-continuous shooting
adjustable shooting frequency
vibration feedback upon shooting
adjustable vibration strength
Advanced Video Shooting
timer for auto-stop video shooting
stop on any touch
(stop recording easily with any touch on screen)
auto-split into multiple files
(bypass file size limitation on any devices)
Button & Keyboard Backlights
turn off button & keyboard lights
(device looks truly powered off)
File Protection
hide media files from photo gallery & file browsers
customize external storage location
(extremely useful for devices that have a non-standard external storage mount point)
folder & file names customization
(fully customize folder and file names, prefixes and extensions; nobody sees the files, nobody knows the file types even if they connect your device to a computer)
Super Stealth Shooting
no ringer/vibration while shooting
(never worry about incoming phone calls while shooting)
use hardware volume buttons to start images & video shooting
(no need to even move your fingers to shoot)
no incoming calls/alerts while shooting
(never get embarrassed by any incoming alerts while shooting)
Background Image & Video Shooting
backing shooting
(show the desktop or even run other apps on top while shooting in the background)
power-off mode shooting
(even hit the power button and turn to standby mode while shooting in the background)
keep playing music during shooting
(a great feature as a disguise, also a truly usability enhancement so shooting does not interrupt music playing)
Stealth Startup UI
startup UI customization
(choose which UI components to display on screen, or just a black/blank screen only)
menu labels customization
(show whatever you like, or even empty menu labels)
hide them all
(even no startup UI, no menu labels, nothing at all)
Hidden Application
true hidden application mode
(spy app hidden in another fully functional notepad app by your predefined password, nobody can notice it even if they take away your device and launch the app)
fully functional notepad app
(people can only see a true notepad app that supports cut/copy/paste, notes editing/saving, etc; they can't see any spy camera app on your device)
no password-prompt, no hint of spy app
(even if people inspect your device there isn't even a password prompt so nothing at all is suspicious)
quick-quit mode
(single touch to stop shooting and quit the app in one go)
full stealth operation cycle
(never get caught even if you start the app and shooting right in front of others, nobody knows what you're doing even if they watch your screen)
Self-destruction in case of Extreme Emergency
express erase with special self-destruction password
(just like starting the app but erase all media files taken by Mobile Hidden Camera; again, no password prompt at all and nobody knows you did this)
Diagnosis & Compatibility
compatibility modes for different Android devices
(boost app reliability & performance on various devices & Android versions)
integrated support ticket system
(enjoy superior technical support from developer)
supports all Android versions, up to Android 13.x & beyond
(rigorously tested on all Android versions)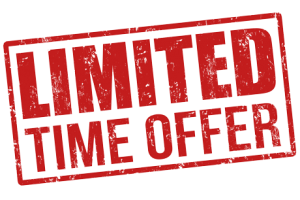 STANDARD Edition
USD 6.99
USD 3.99
PRO Edition
USD 19.99
USD 9.99
PREMIUM Edition
USD 69.99
USD 39.99
STANDARD Edition
EURO 5.59
EURO 3.59
PRO Edition
EURO 17.99
EURO 8.99
PREMIUM Edition
EURO 59.99
EURO 35.99
STANDARD Edition
GBP 5.19
GBP 3.19
PRO Edition
GBP 15.99
GBP 8.19
PREMIUM Edition
GBP 55.99
GBP 31.99
STANDARD Edition
HKD 55
HKD 35
PREMIUM Edition
HKD 550
HKD 315